NEW LOOK FOR THE ACTIVE SURFACES® WEBSITE
A new look for a unique experience to join the Active Surfaces® world.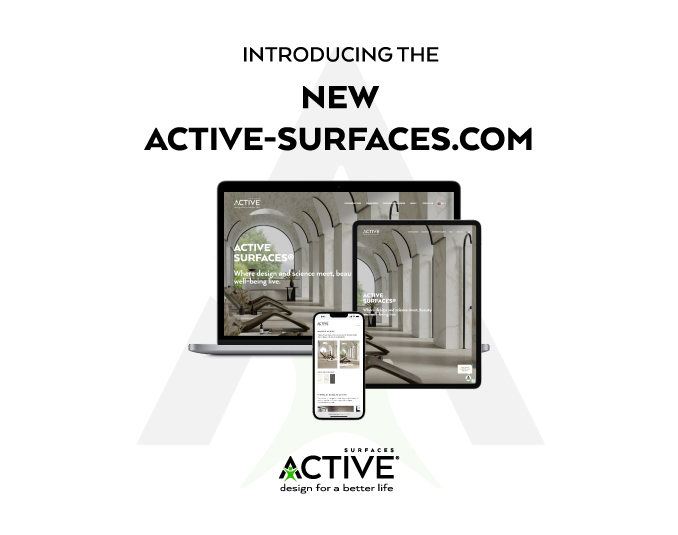 The new interactive and user-friendly website has an original design and is divided into sections dedicated to the various specific sector targets.
Many concrete references explain the potential applications of Active Surfaces® in different settings, as well as the major certifications confirming the efficacy of the characteristic properties of eco-active ceramics.
Be inspired by the perfect blend of design, innovation and sustainability.
Contact us for more information and join the Active Surfaces® world!