ACTIVE SURFACES® FOR THE ICEBERG BUILDING AT THE SAN RAFFAELE HOSPITAL
Hygiene, safety and sustainability for the new Surgery and Emergency Unit at the IRCCS San Raffaele Hospital in Milan.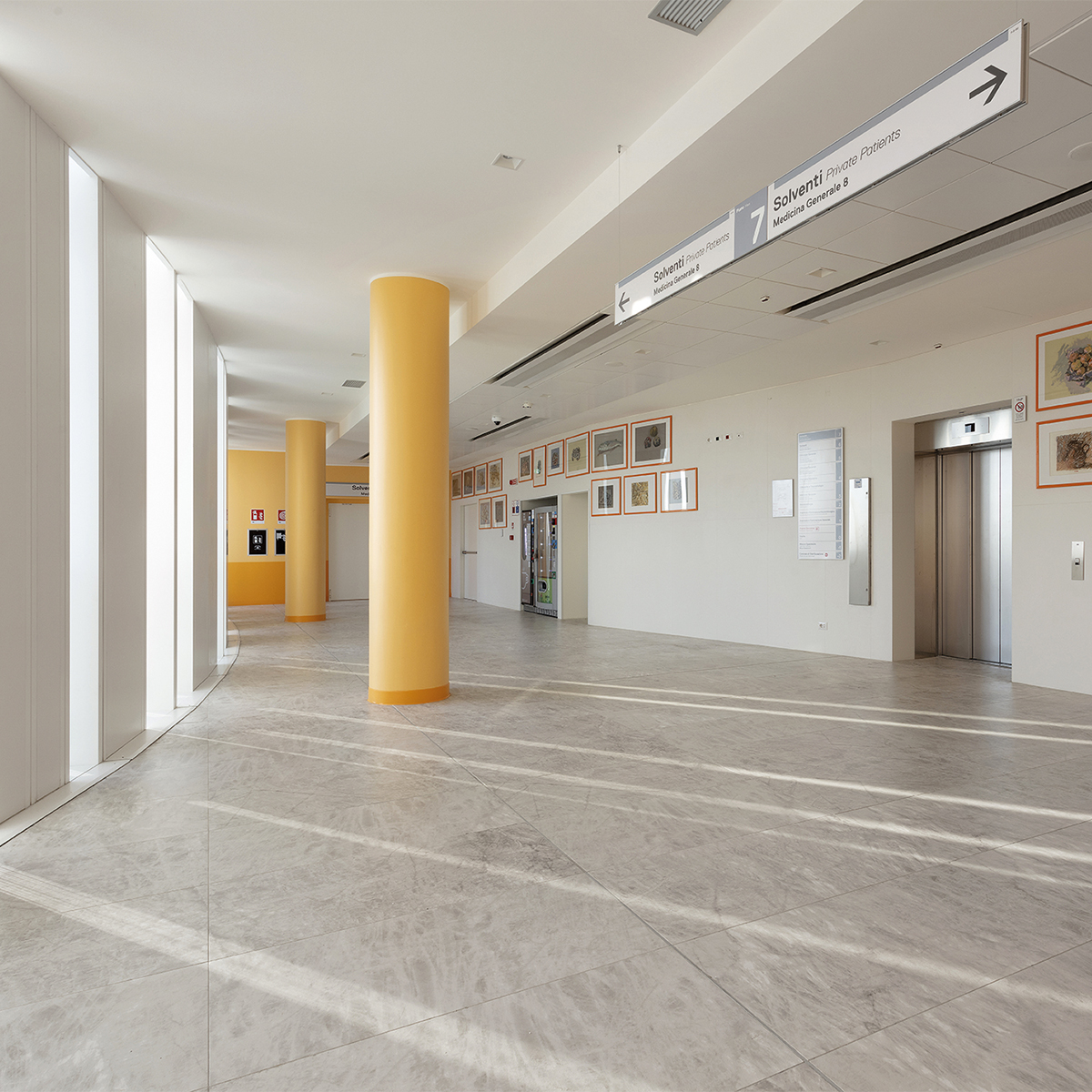 The new Surgery and Emergency Unit at the San Raffaele Hospital - IRCCS (Institute for Treatment and Research) in Milan, also known as the Iceberg due to its unique shape, is an iconic project by the renowned architecture firm Mario Cucinella Architects, which combines architectural quality and functionality, with a special focus on people's well-being.

The Iceberg is to be LEED (Leadership in Energy and Environmental Design) certified, since great emphasis has been placed, right from the design phase, on using environmentally sustainable materials and on making sure that all systems and the building envelope are energy efficient. This certification was also obtained thanks to the use of Active Surfaces®, which have proven to be the ideal solution for all high-traffic areas in health facilities. In fact, Active Surfaces® materials keep spaces healthy and purify the air, thus preventing hazards and ensuring the safety of both staff and patients.

Find out more.