POLLUTION
In the atmospheric setting of Piazza Santo Stefano in Bologna a temporary installation, the result of a partnership between the company, studio MC A and SOS School of Sustainability, insinuates itself in the urban space in the hope of a new and virtuous equilibrium between man and nature.
Pollution 2018 – RefleAction is the most recent event in a company philosophy aimed at environmental sustainability that began fifty years ago, the demonstration of the Group's constant commitment to research, new technology and social responsibility. In 1972 , at the height of an economic boom, the company became the spokesperson of a message in favour of the environment, creating a unique artistic event for the time in Piazza Santo Stefano: "Pollution: per un'estetica dell'inquinamento". For the occasion 10,000 tiles that reproduced clods of earth, each of which was signed and numbered by the Iris Ceramica brand, covered the whole of the square, acting as a stage for the installations and performances by 26 artists on the theme.
Today in the same square, 46 years later, the Iris Ceramica Group revisits the message, developing and transforming the act of protest into thought and action.
Designed by the young architects of SOS – School of Sustainability, Mario Cucinella's postgraduate academy, 40 young oaks emerge from Bologna's historic centre, in an artificial terrain created from a large reflective slab with a striking geometry that aims to subvert the usual relationship between the city and nature.
Material, therefore, becomes nature, just like the ACTIVE SURFACES  technology becomes the surface of the narrative pathway, mapping out the road of reflection on important environmental themes. The provocative and pioneering action of protest in 1972 finds a concrete answer to improving the quality of life for humans and the environment, offering new opportunities to the world of architecture and design.

Gallery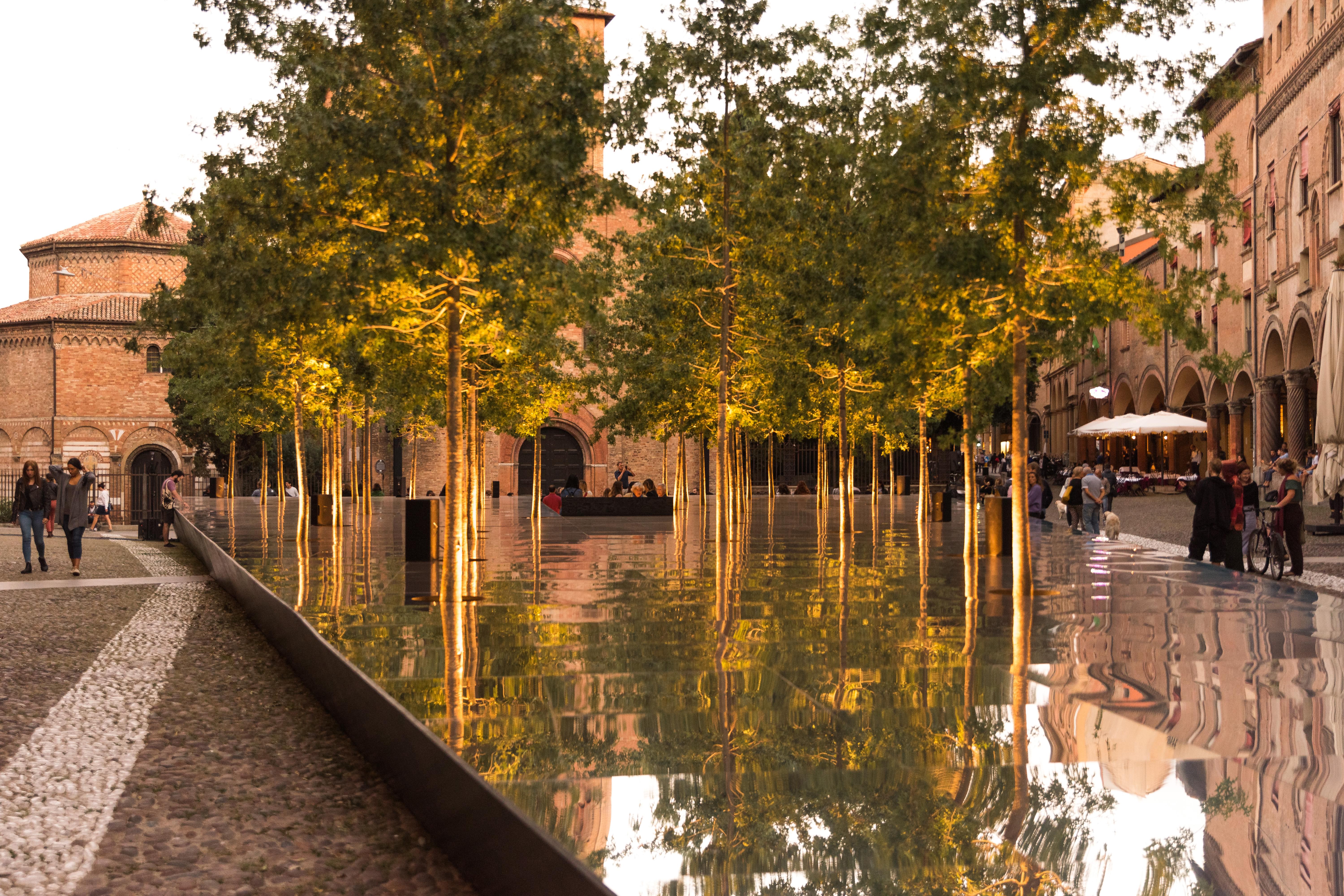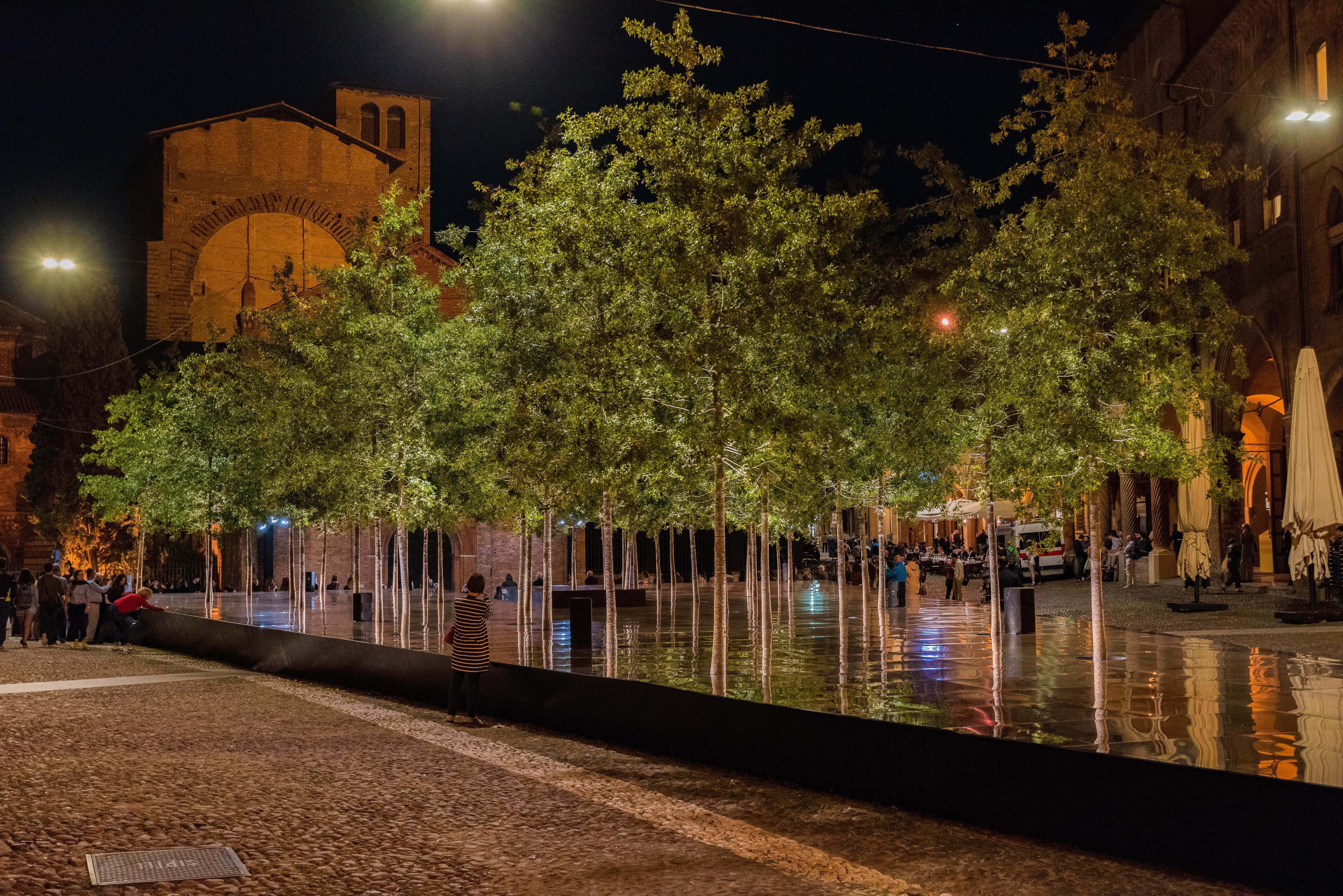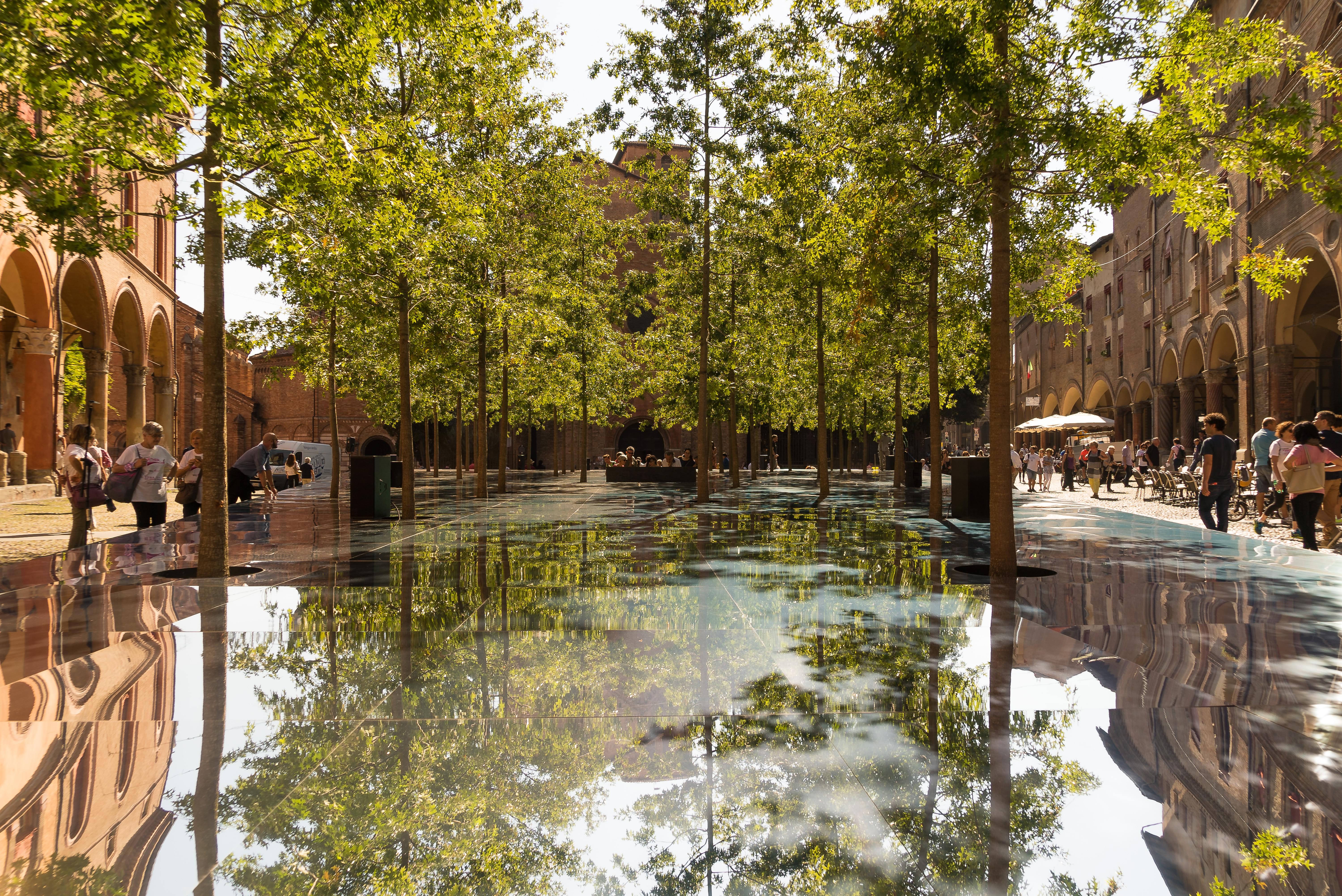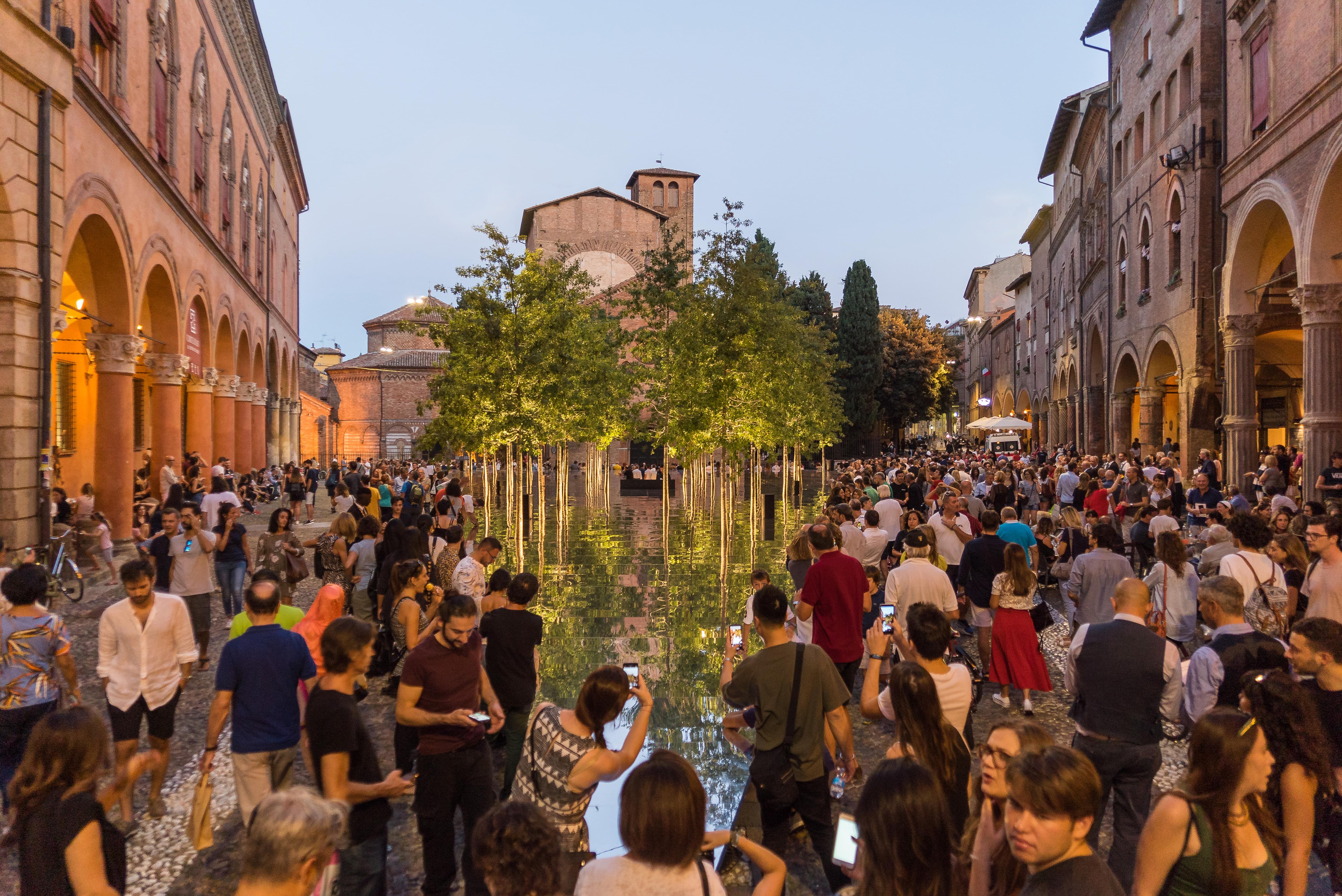 Discover all applications