POLLUTION
Iris Ceramica Group, presenta in Piazza Santo Stefano a Bologna il progetto POLLUTION 2018 – RefleAction, in collaborazione con studio MC A e SOS School of Sustainability. Nella suggestiva cornice di Piazza Santo Stefano a Bologna un'installazione temporanea, nata dalla collaborazione tra l'Azienda, studio MC A e SOS School of Sustainability, si insinua nello spazio urbano auspicando un nuovo e virtuoso equilibrio tra uomo e natura.
Pollution 2018 – RefleAction è la più recente tappa di un percorso aziendale votato all'ecosostenibilità iniziato cinquant'anni fa, testimone dell'impegno costante profuso dal Gruppo in materia di ricerca, nuove tecnologie e responsabilità sociale.
Nel 1972 fu la stessa azienda che, in pieno boom economico, si fece portavoce di un messaggio a favore dell'ambiente, dando vita in Piazza Santo Stefano a una manifestazione artistica unica per il tempo: "Pollution: per un'estetica dell'inquinamento". Per l'occasione, diecimila piastrelle raffiguranti la riproduzione di una zolla di terra, ciascuna delle quali firmata e numerata dal brand Iris Ceramica, rivestirono l'intera piazza fungendo da palcoscenico per le installazioni e le performance di 26 artisti impegnati sul tema.
Oggi, nella stessa piazza, dopo 46 anni, Iris Ceramica Group rivisita il messaggio evolvendolo e trasformando l'atto di denuncia in pensiero e azione.
Dal progetto dei giovani architetti di SOS – School of Sustainability, accademia post-laurea di Mario Cucinella, 40 giovani querce emergono nel cuore del centro storico bolognese da un suolo artificiale realizzato da una grande lama riflettente dalla geometria definita attraverso la quale si vuole capovolgere il consueto rapporto tra urbano e natura.
Una materia che si fa natura quindi, proprio come la tecnologia ceramica ACTIVE SURFACES diventa superficie del percorso narrativo, tracciando la strada della
riflessione sui grandi temi ambientali. La pioneristica azione provocatoria e di denuncia del 1972, trova così una risposta concreta al miglioramento della qualità della vita dell'uomo e dell'ambiente, offrendo nuove opportunità
al mondo dell'architettura e del design.
Gallery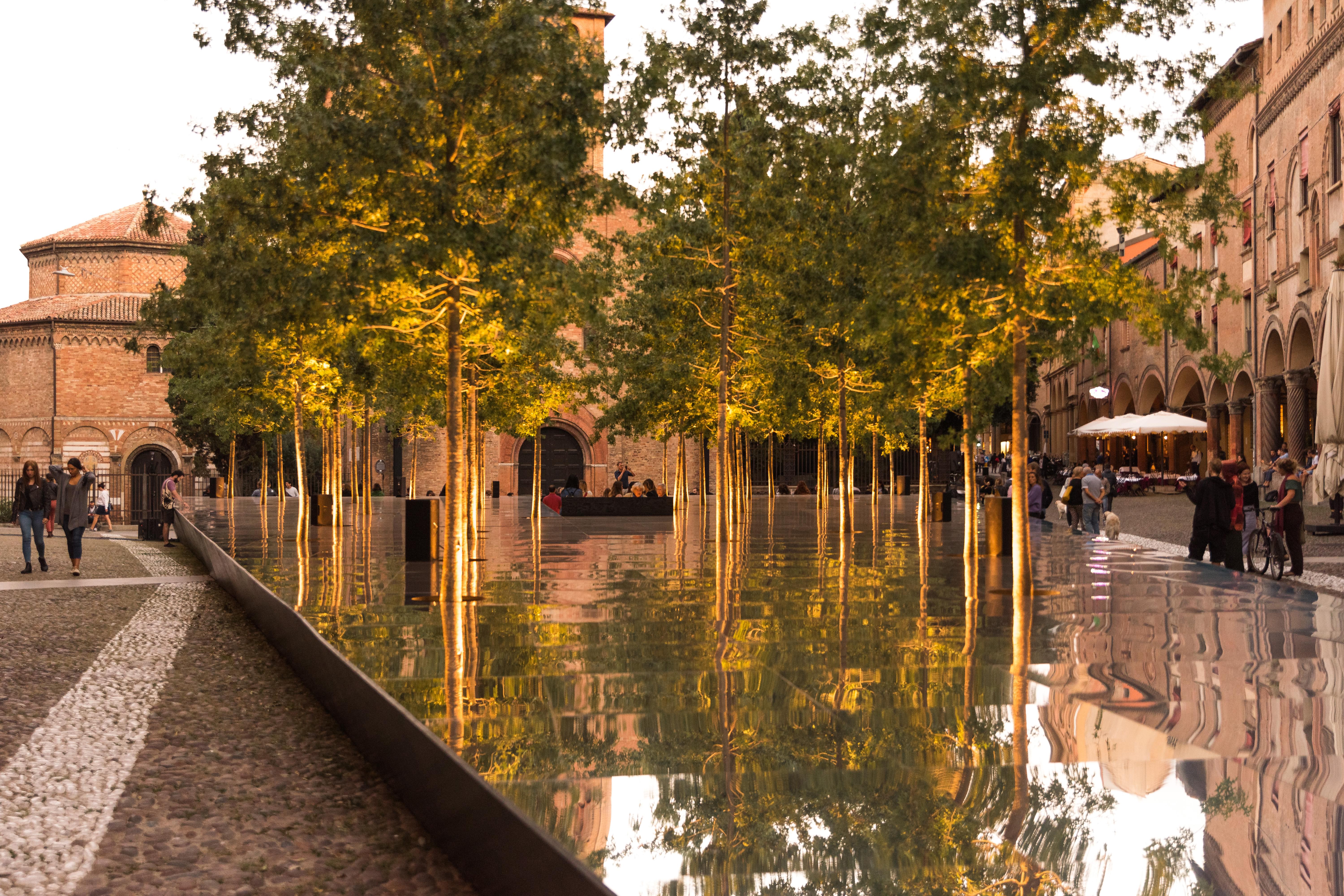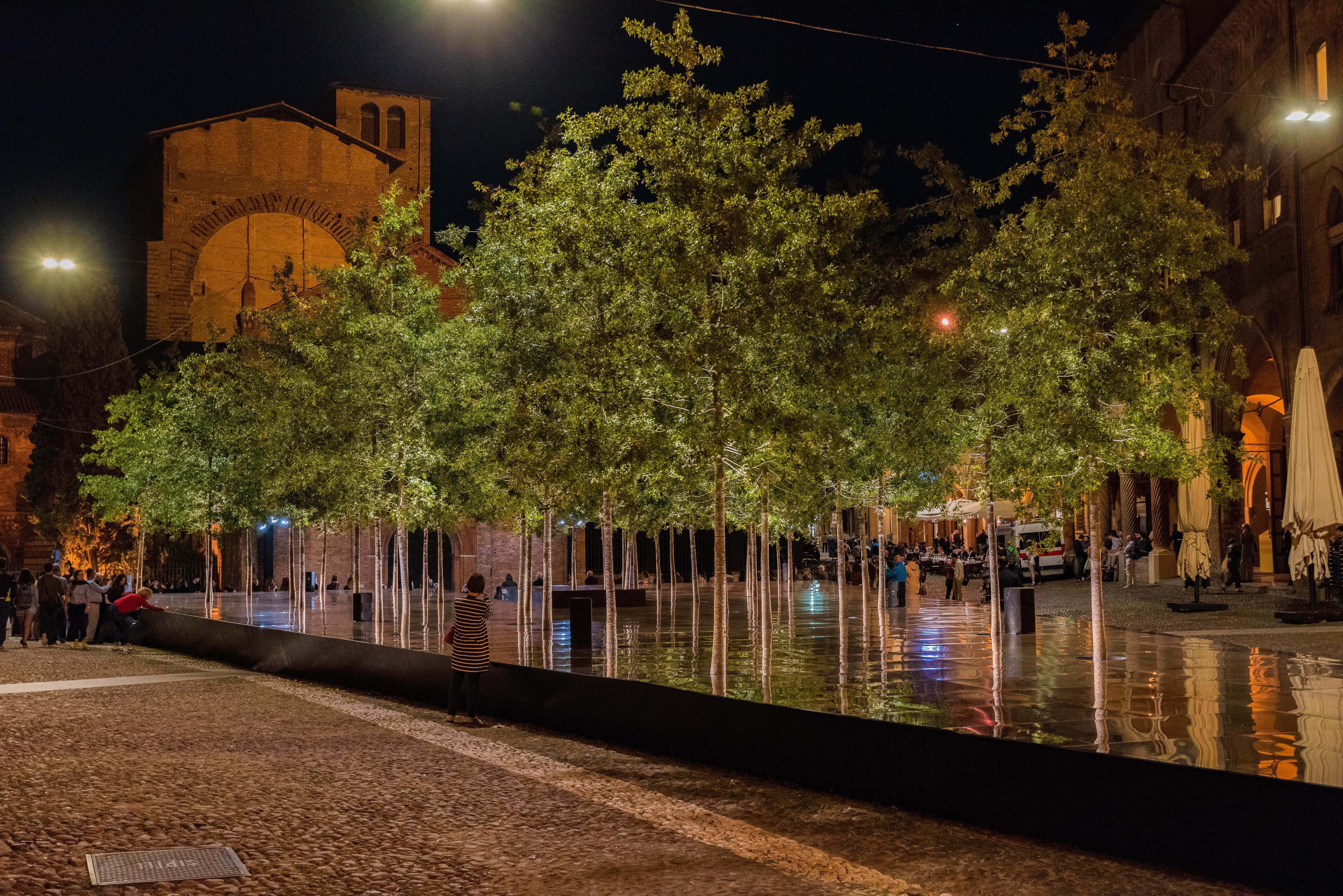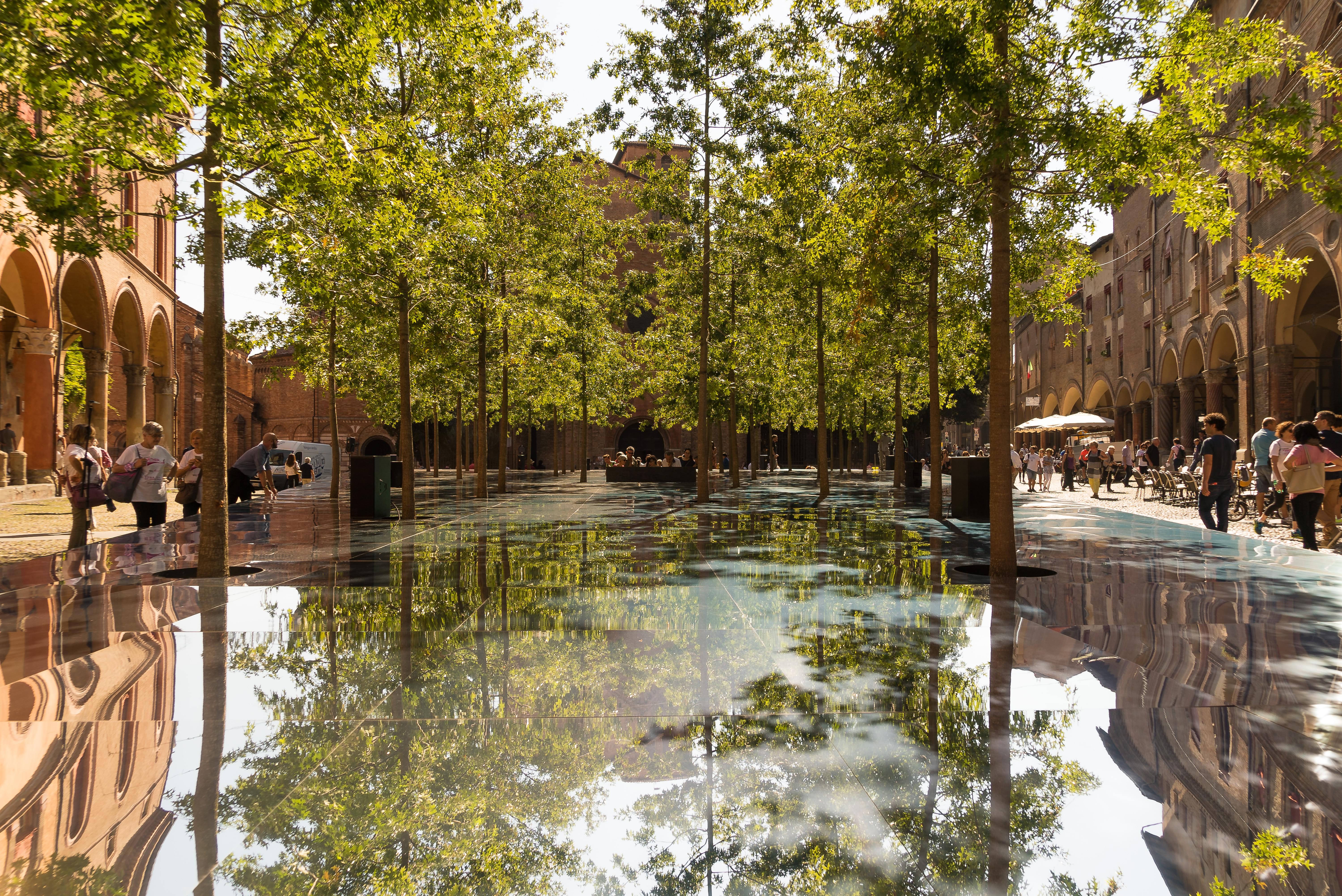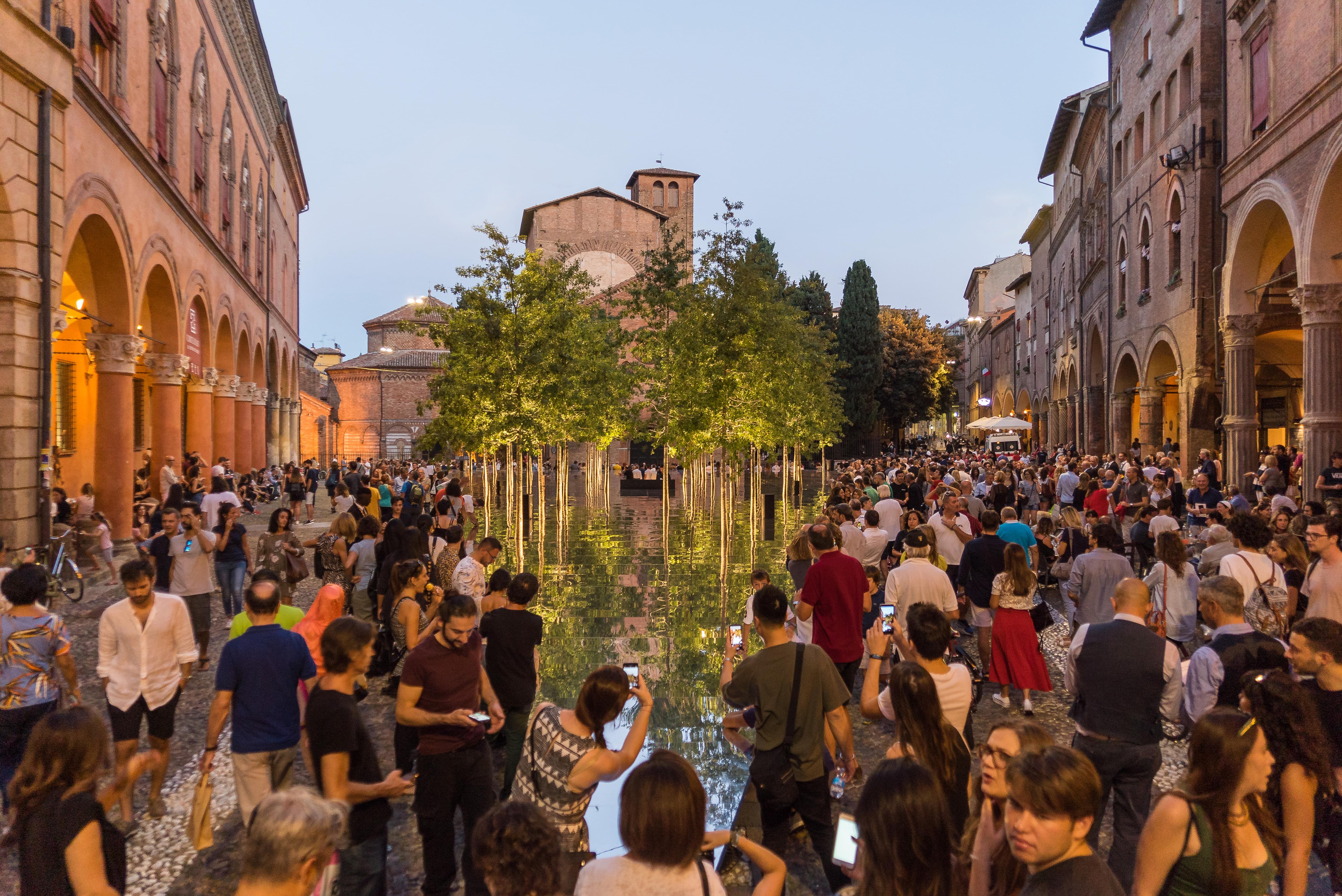 Scopri tutte le applicazioni